As you continue your health journey, you'll find it helpful to seek support from the community, as well as offer support and guidance for others. We are committed to providing a safe space for members to share their stories, which you can learn more about in the Community Guidelines. The My Community menu is the place to go to connect with your condition community and other communities of interest on PLM. Choose My Community from the drop-down menu to view and join Community Groups that are available on PLM. When you join them, we'll add a link to your My Community menu so you can access them quickly.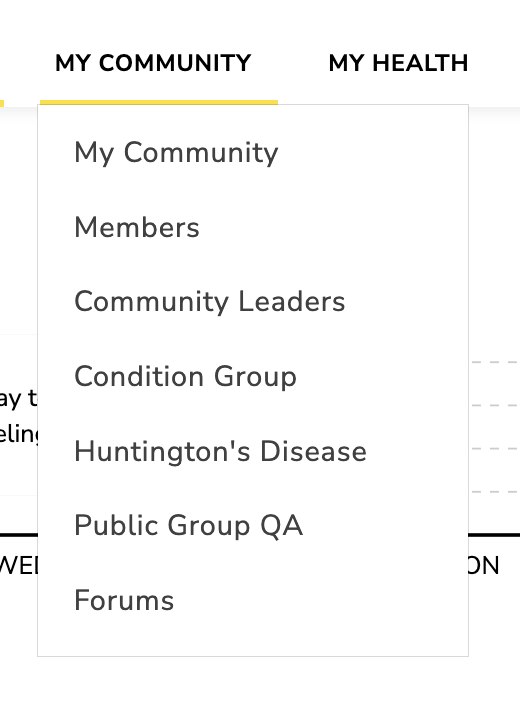 As with posts you make on your HOME page, you can tag other members with the '@' symbol in the discussions so they can receive a notification that you mentioned them. For example, to tag 'member123' in a discussion thread, group or forum, you would type '@member123'.
We encourage members to share relevant news stories, journal articles, and blog posts with the community. We do ask that members include a reference/link back to the source. Personal blogs can be linked when labeled appropriately. They can be shared in the discussion thread with the subject "External Blog Post: Your title here". PatientsLikeMe is not responsible for the content of linked blogs.
PatientsLikeMe members are not permitted to solicit members or promote for personal gain, including for any medical research studies or projects. You can read more about our Policy on linking and solicitation here.
Learn more: Blocking private messages and hiding posts on the main website
Can I modify or delete my forum posts?
Questions? Contact us.