The Doctor Visit Guide is a feature in the MY HEALTH menu that will help you organize the health information that you track using PatientsLikeMe for your upcoming appointments. In addition, we'll help you identify any questions you may want to ask your doctor so that you can get the care that works for you.
From the MY HEALTH menu, click Doctor Visit Guide. Then click Create a new report: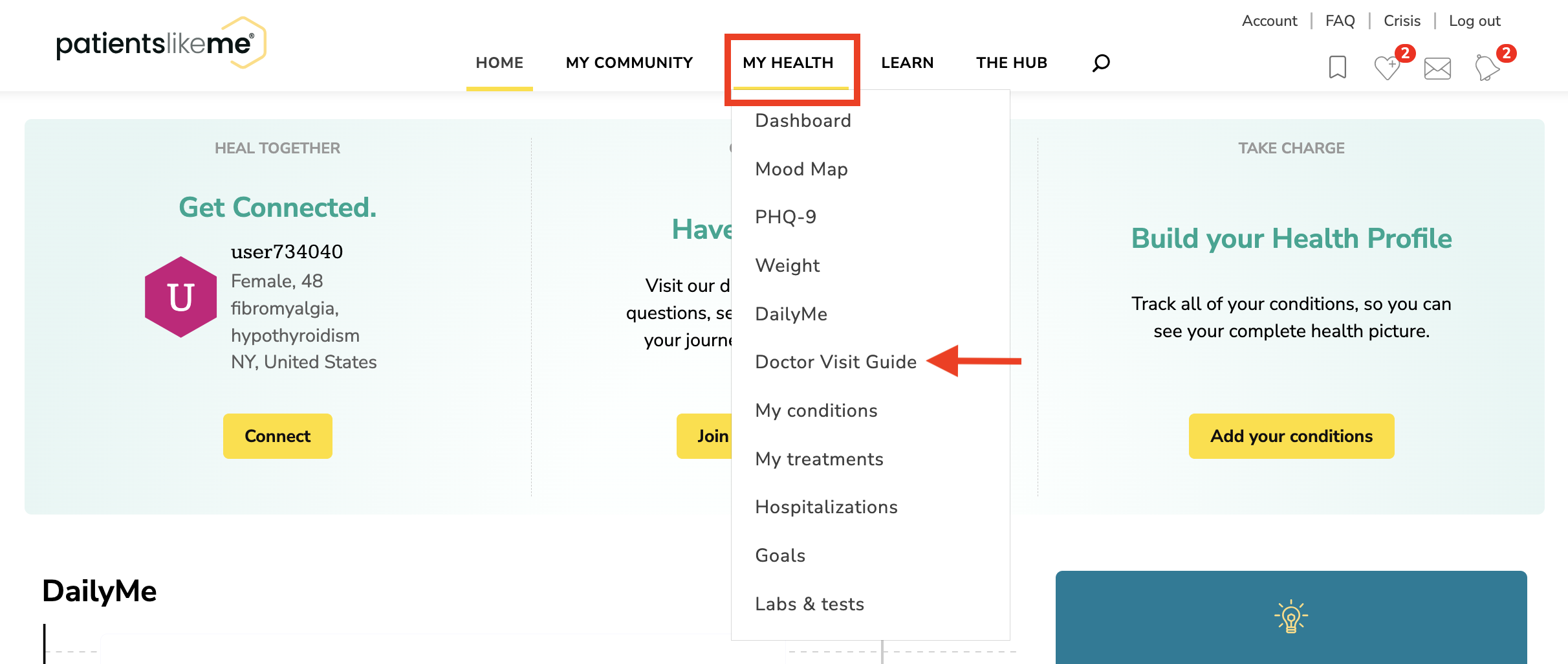 Visit Details: *Note that the 'Who are you meeting with?' and 'When is the visit?' fields are mandatory. Be sure to click Save along the way: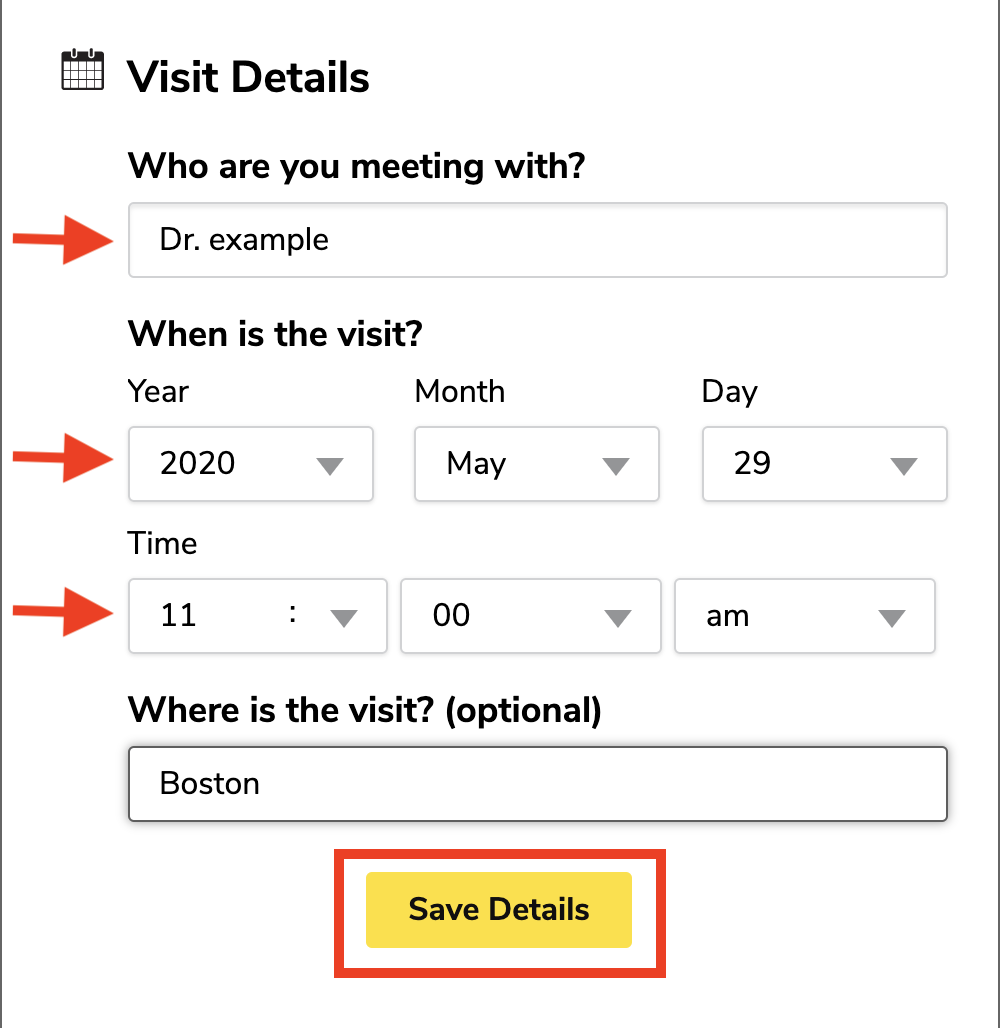 Purpose of Visit: The next page shows options you can check off and type reasons for the purpose of your visit. Check the appropriate boxes and write in the text where details are needed: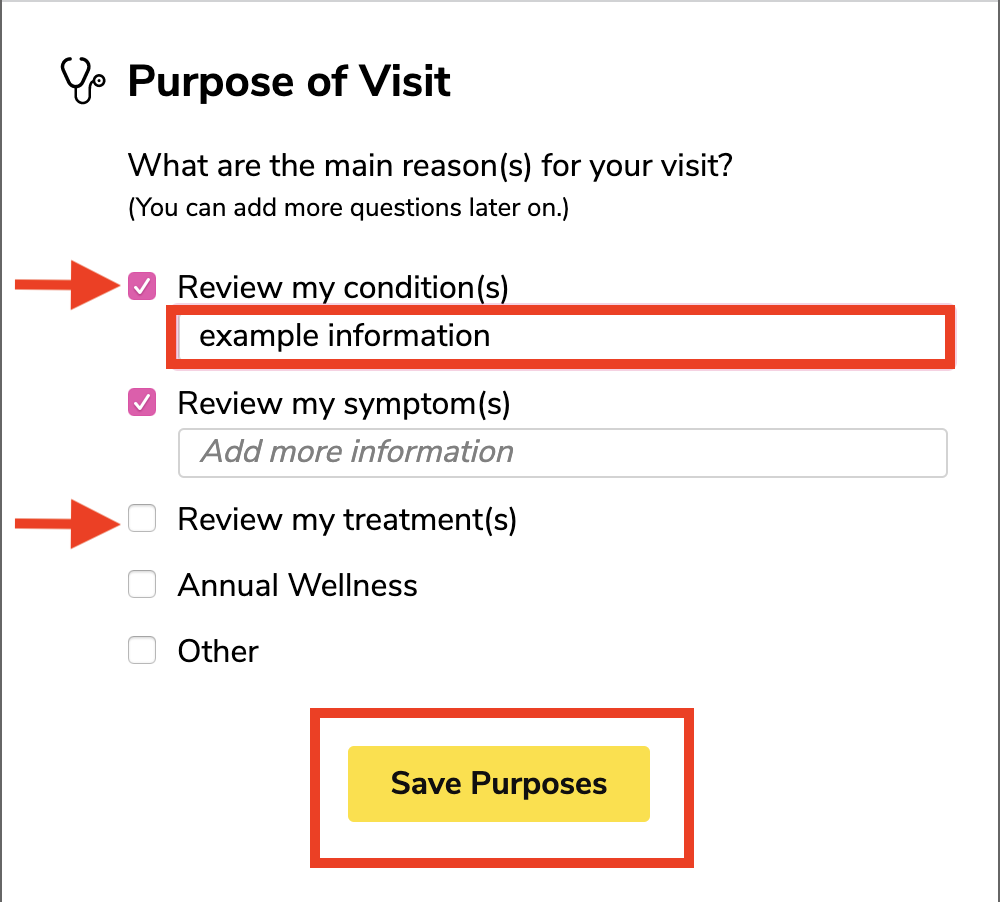 Conditions: Check off the conditions you want to review with your doctor:
Symptoms: The next step allows you to go through the symptoms on your report and determine how far back you'd like the report to show. You can uncheck any symptoms that you don't need to address: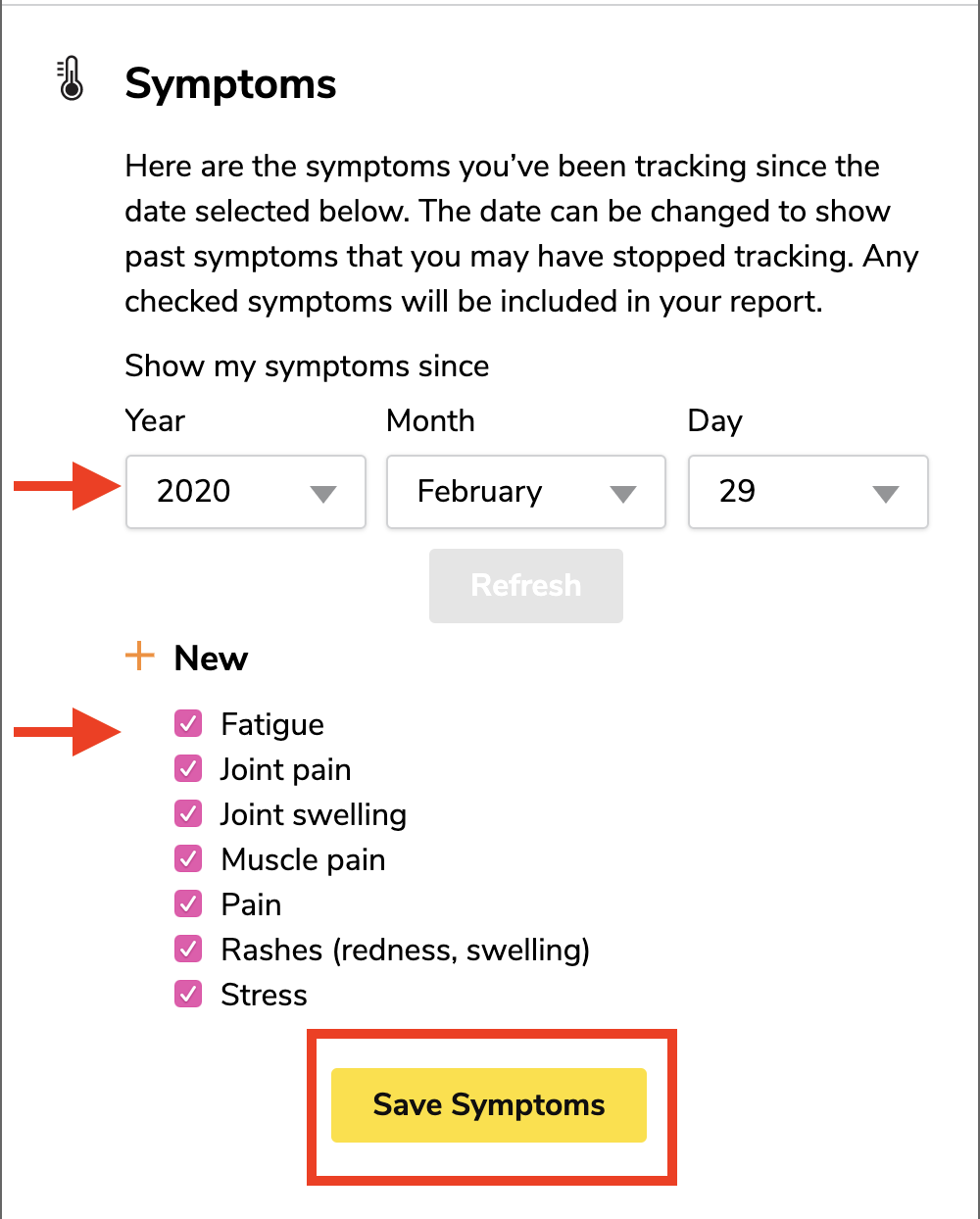 Treatments: You can pick which treatments you want to mention here. *Note that these are the treatments linked to your treatment check-ins on the app or the full site, not from the Purpose of visit form that was filled out previously. Either way, both entries will be on your final doctors report.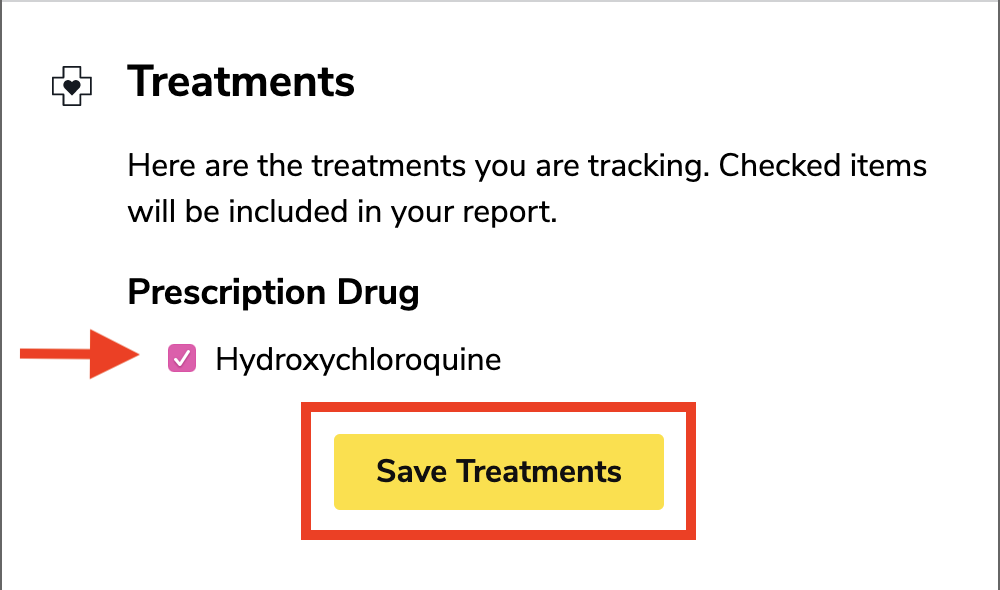 Questions and Topics: The final step before seeing your report allows you to write in and check off more specific questions. If you want, you can leave the text box blank and check off our pre-made questions: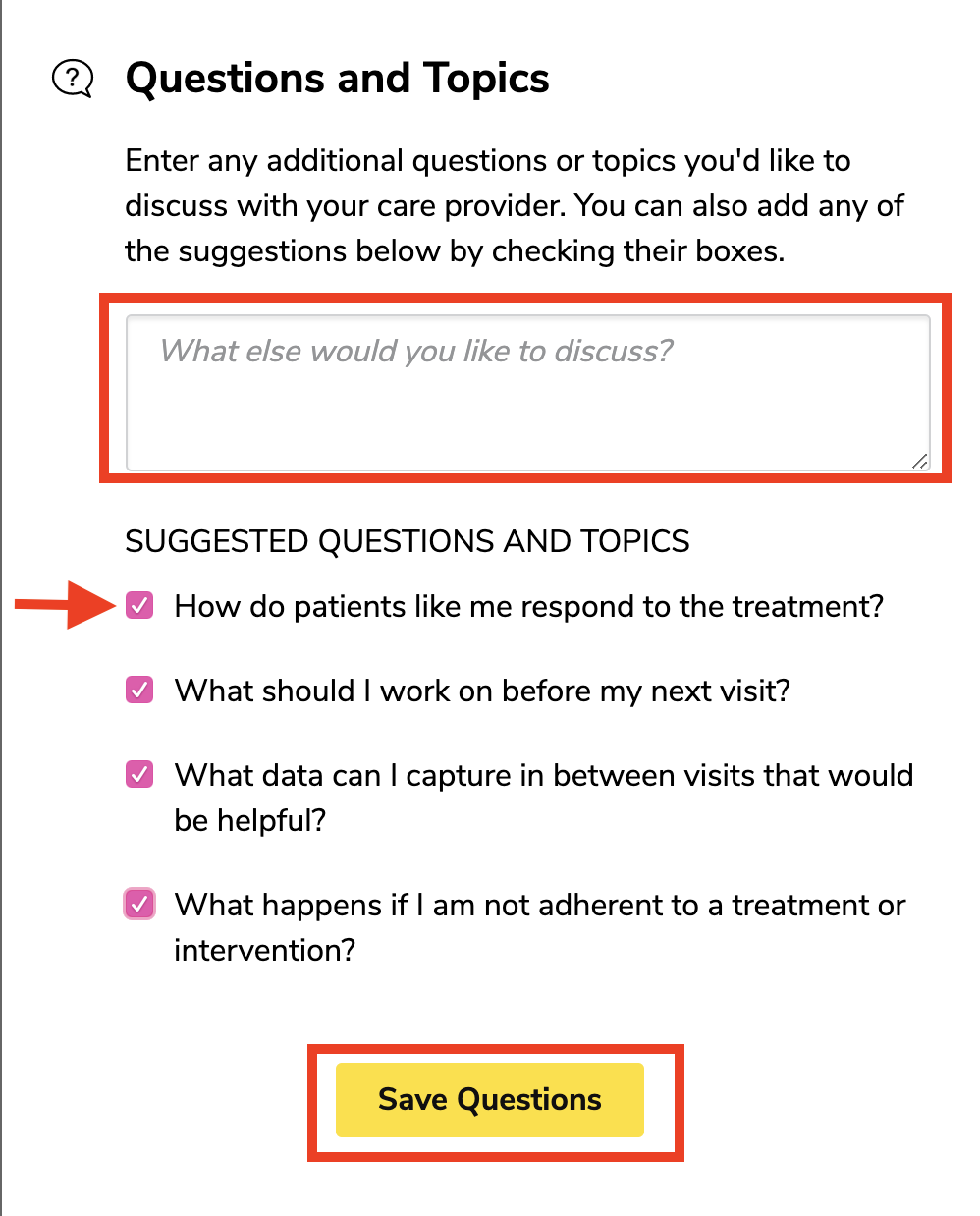 Once you click save you can view and print the full report. You can also edit a report for an upcoming appointment here as well.
*Note if you choose something to edit, make sure you click Save on all of the steps you edit and then click View Report.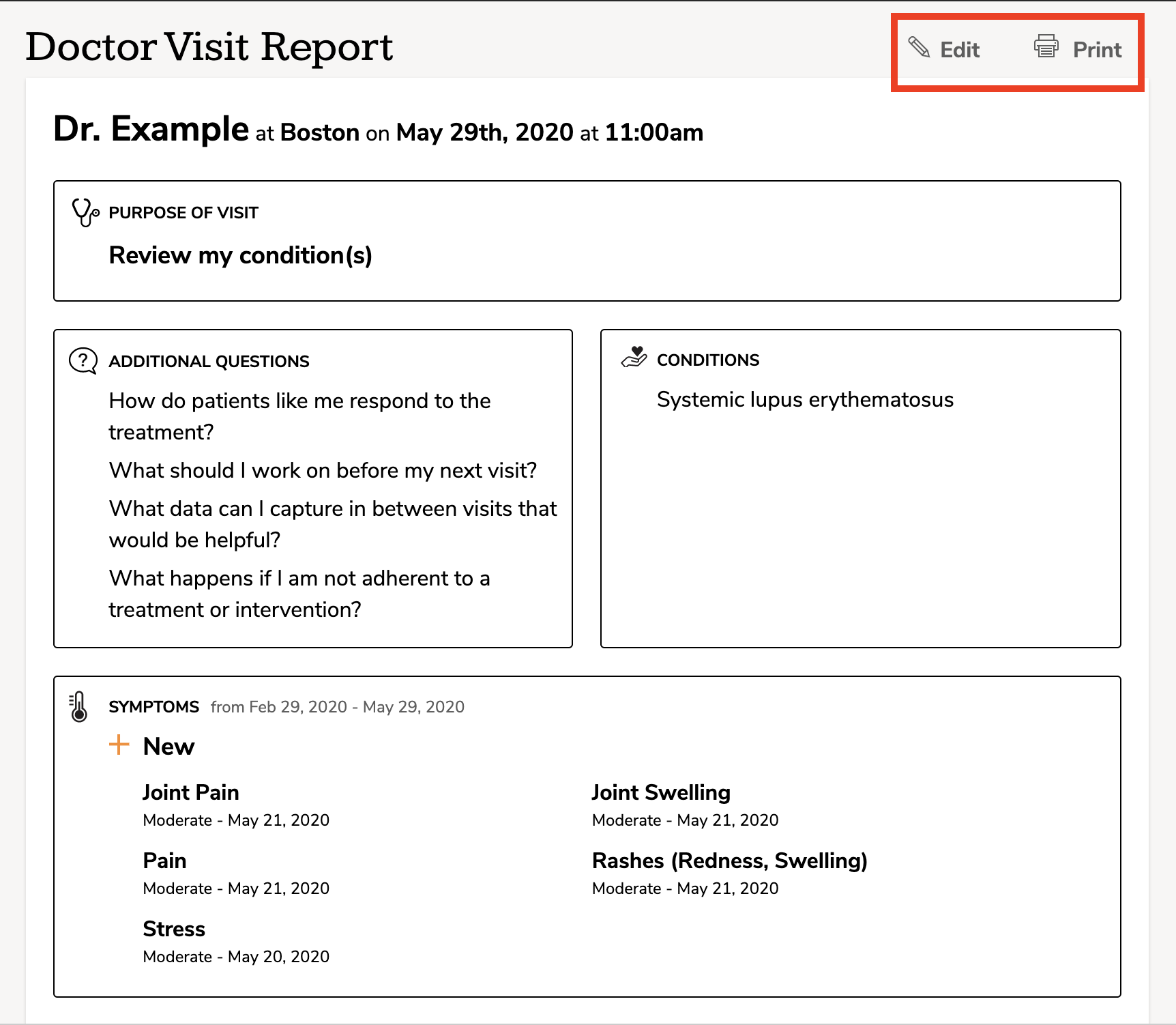 To access and edit your existing visit reports, you can click View Report on the Doctor Visit Guide page.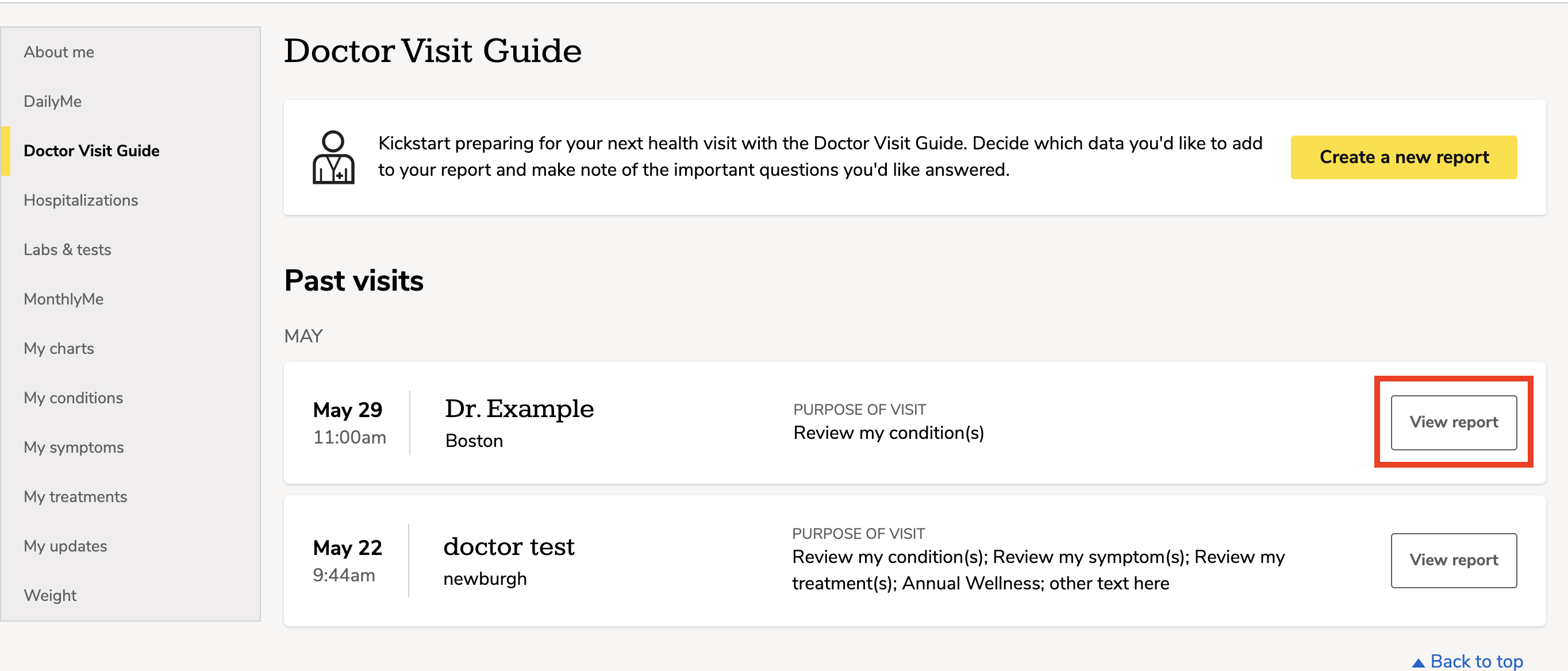 Questions? Please contact us and we'd be happy to help.