In the PatientsLikeMe app, the Community tab is home to Community Groups where you can keep up with different community discussions, events and more, all in one place. We'll suggest some groups for you to join, but you can also browse all of the groups on PLM from this section as well. Use the slider at the top of the page to switch between browsing groups, DailyMe entries, PLM members and events.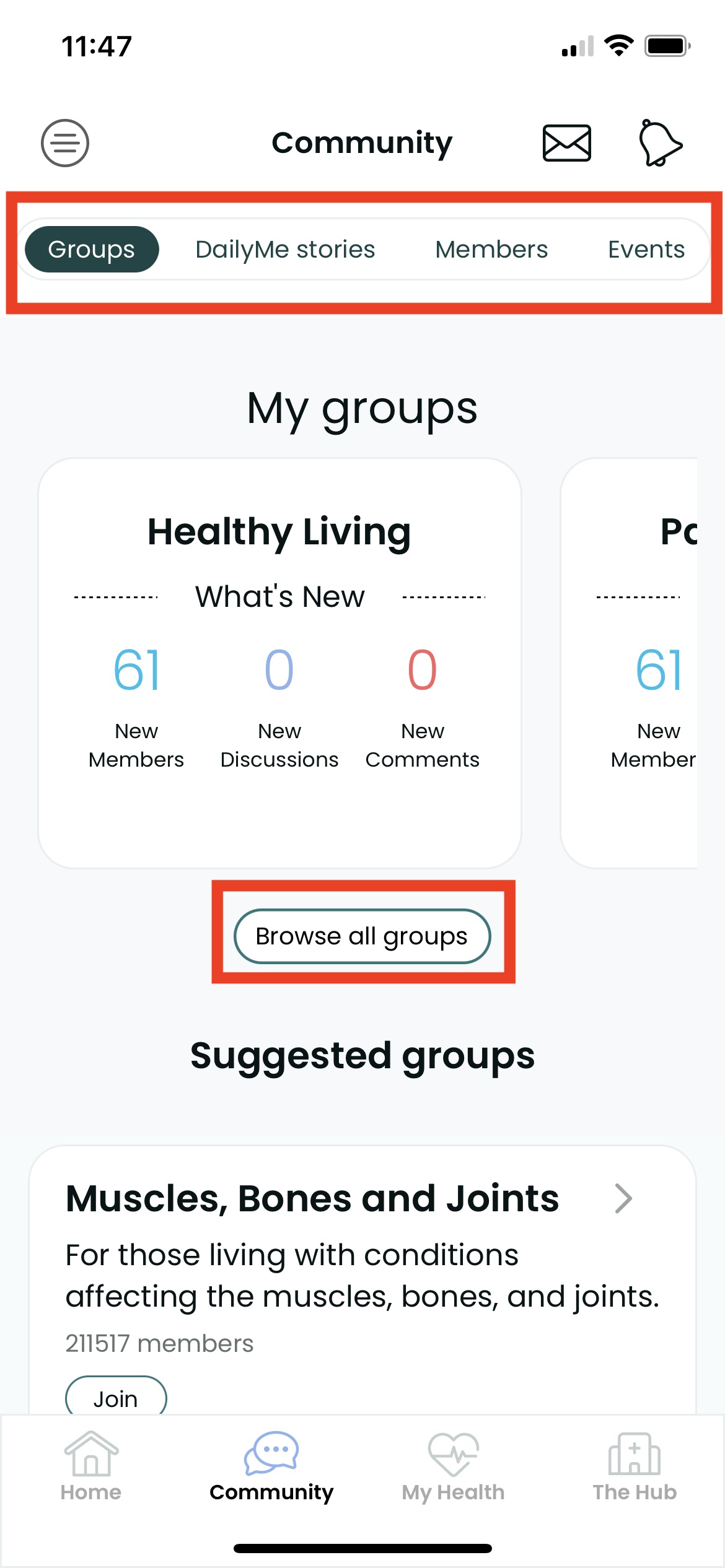 DailyMe Stories
Choose 'DailyMe stories' to view DailyMe entries from your fellow PLM community members. Use the filter button to filter your view. You can view updates from members you are following, as well as members with the same conditions. You can also use this filter to view your own DailyMe posts.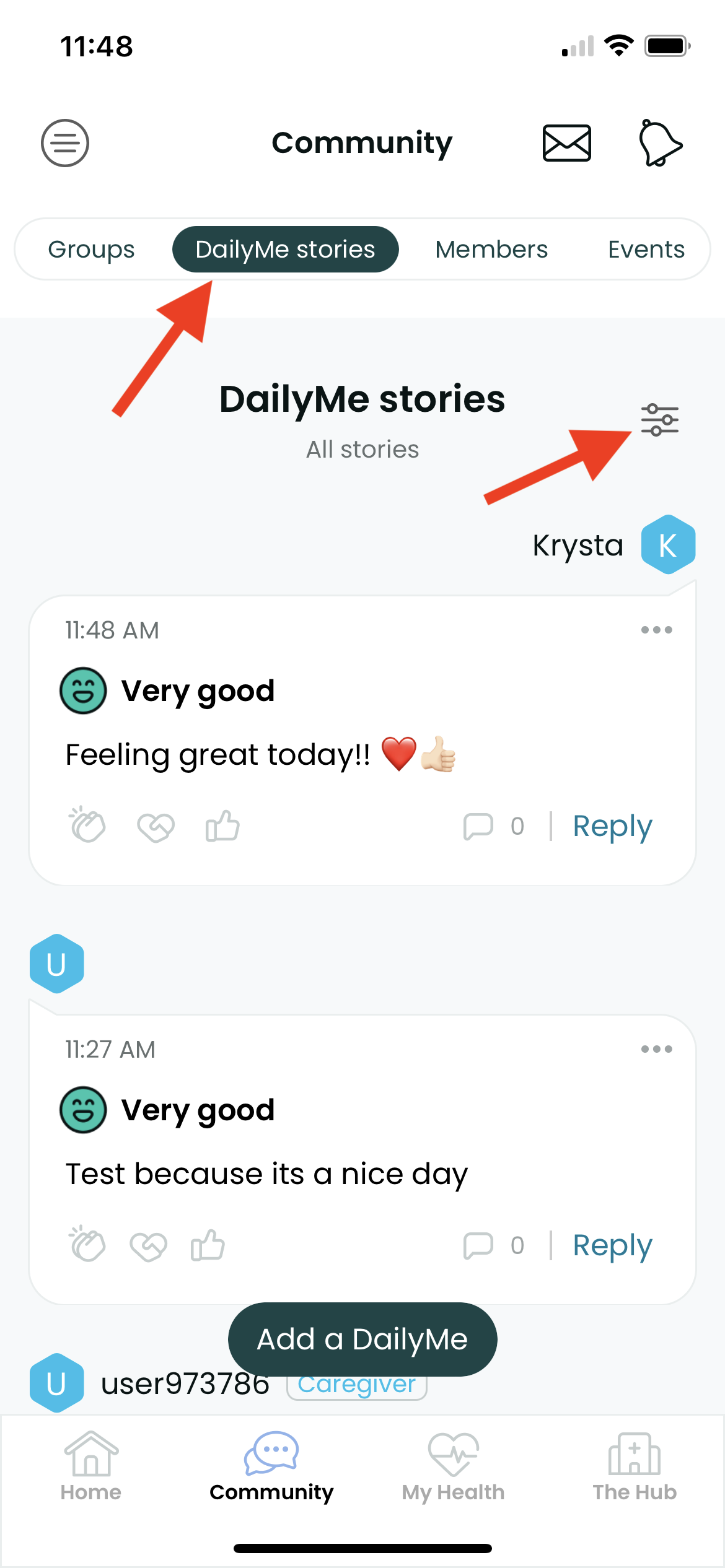 Choose 'Reply' on any DailyMe post to leave a comment for the poster. Ask questions, offer advice and share support! We encourage you to comment on posts and get to know the community. You can show your reaction to posts and comments with the buttons below the text. You can offer applause or support or mark the post as helpful.
Don't forget to use the […] menu on DailyMe posts! You can use this menu to edit or delete your own posts. Use this menu on other member's posts to block them or report them to our Member Support team.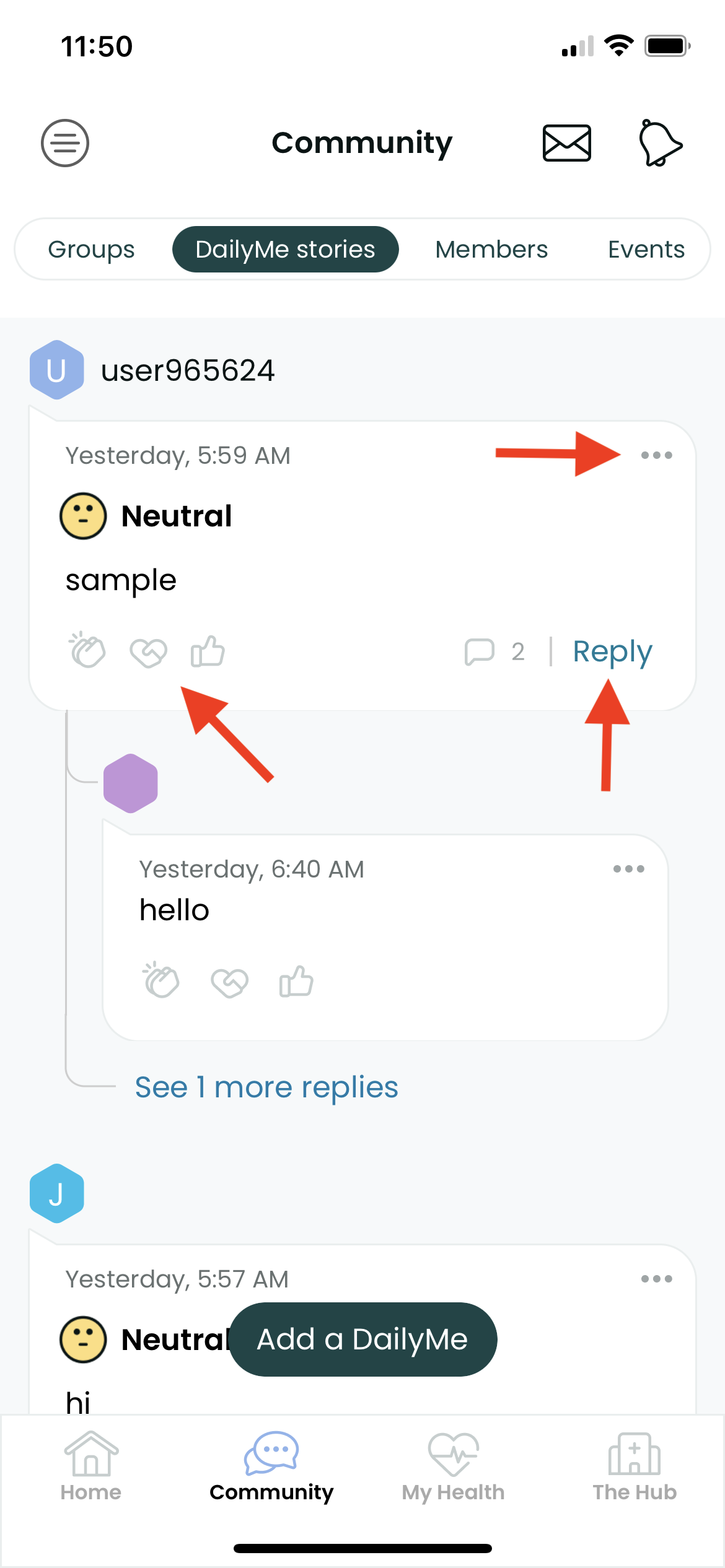 Groups
On the Community tab, select a group to see an overview of the group, dedicated discussion space, resources and any upcoming group events at the top of the page.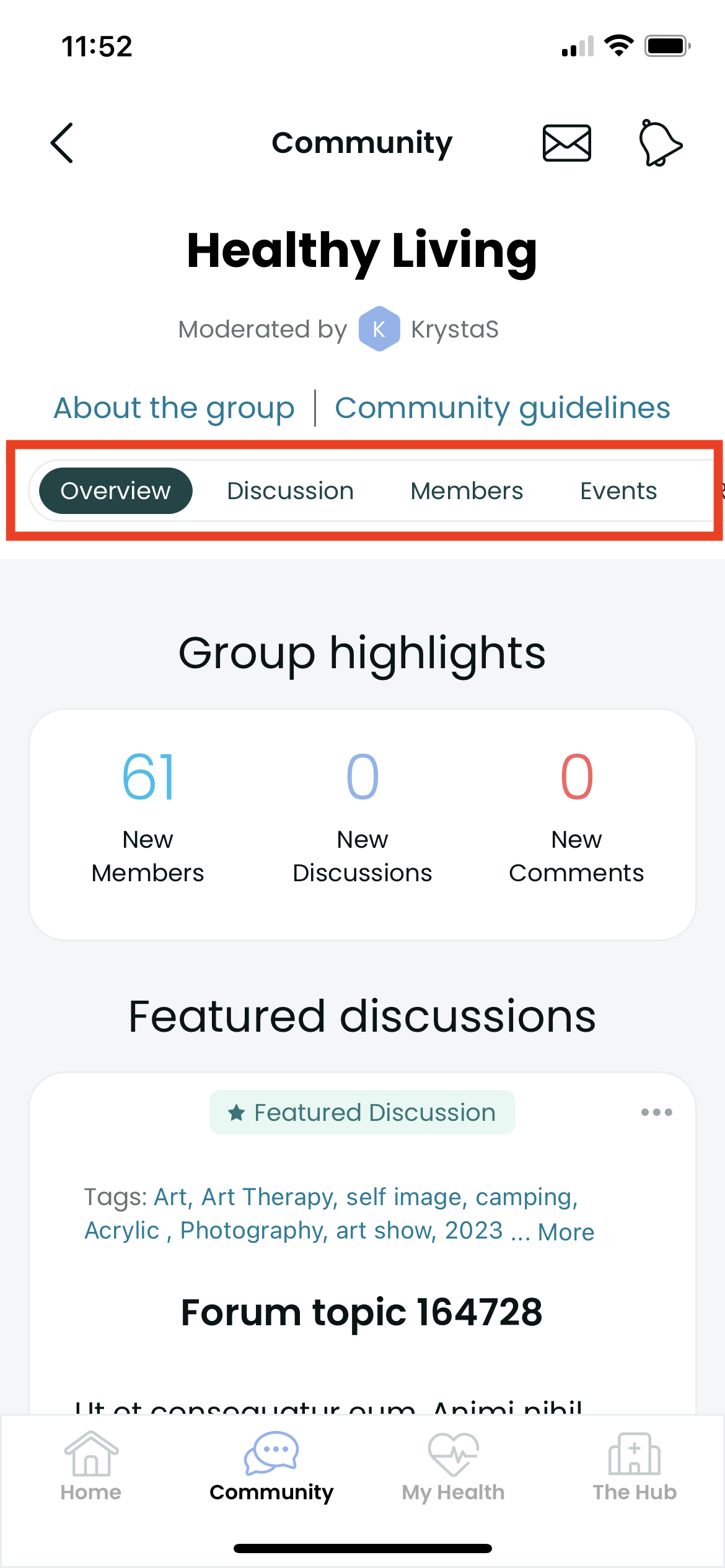 On the discussion tab, feel free to start a new discussion that relates to the group you are in, or tap into an existing discussion and share your experiences and point of view! Use the filter icon to adjust which discussions you would like to browse.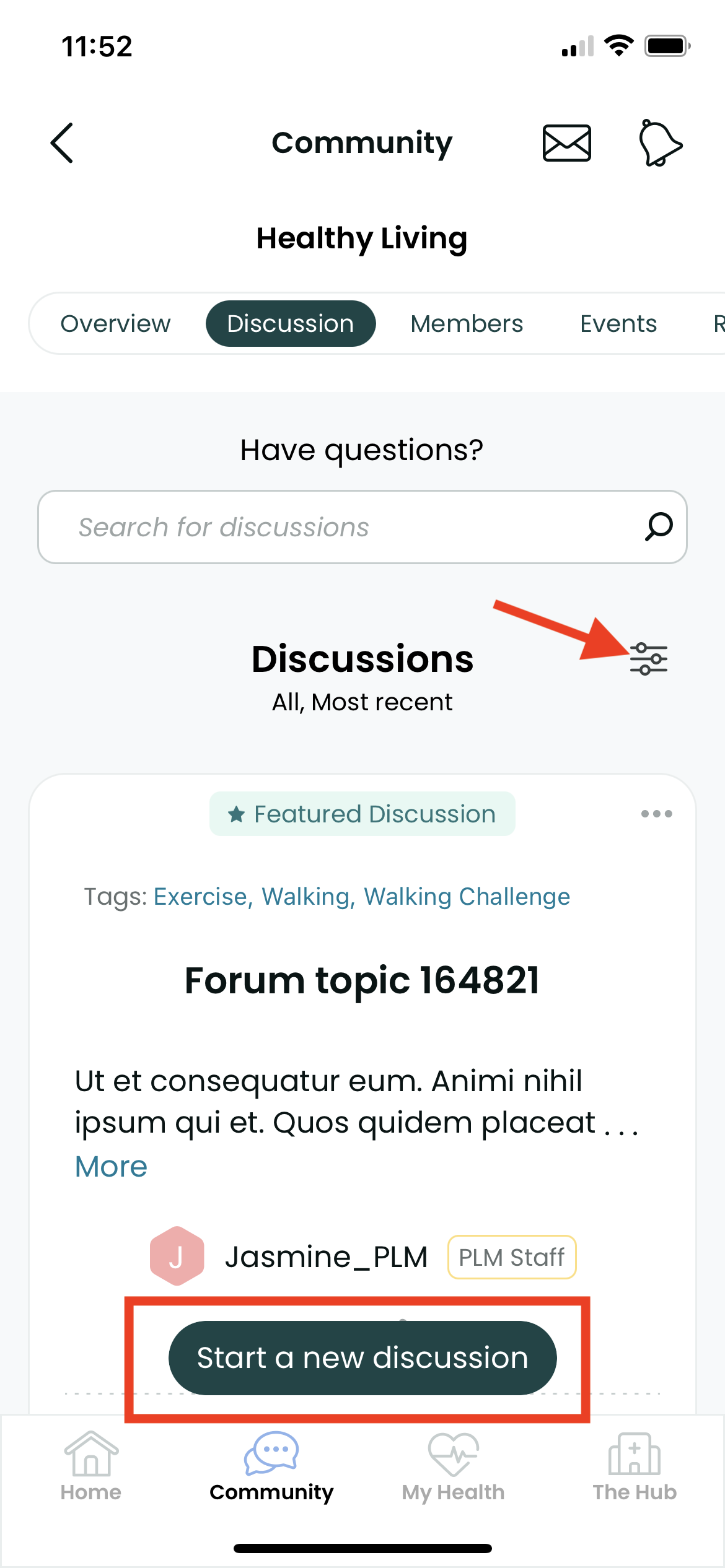 Tap on a discussion to read through and learn about others' experiences. You can mark comments with a "helpful" reaction when you find informative posts from other members of the group. 
As you create a discussion or add a comment to an existing discussion, you'll notice you can add tags to your content. Tags are used to help categorize discussions and assist members in searching for relevant topics.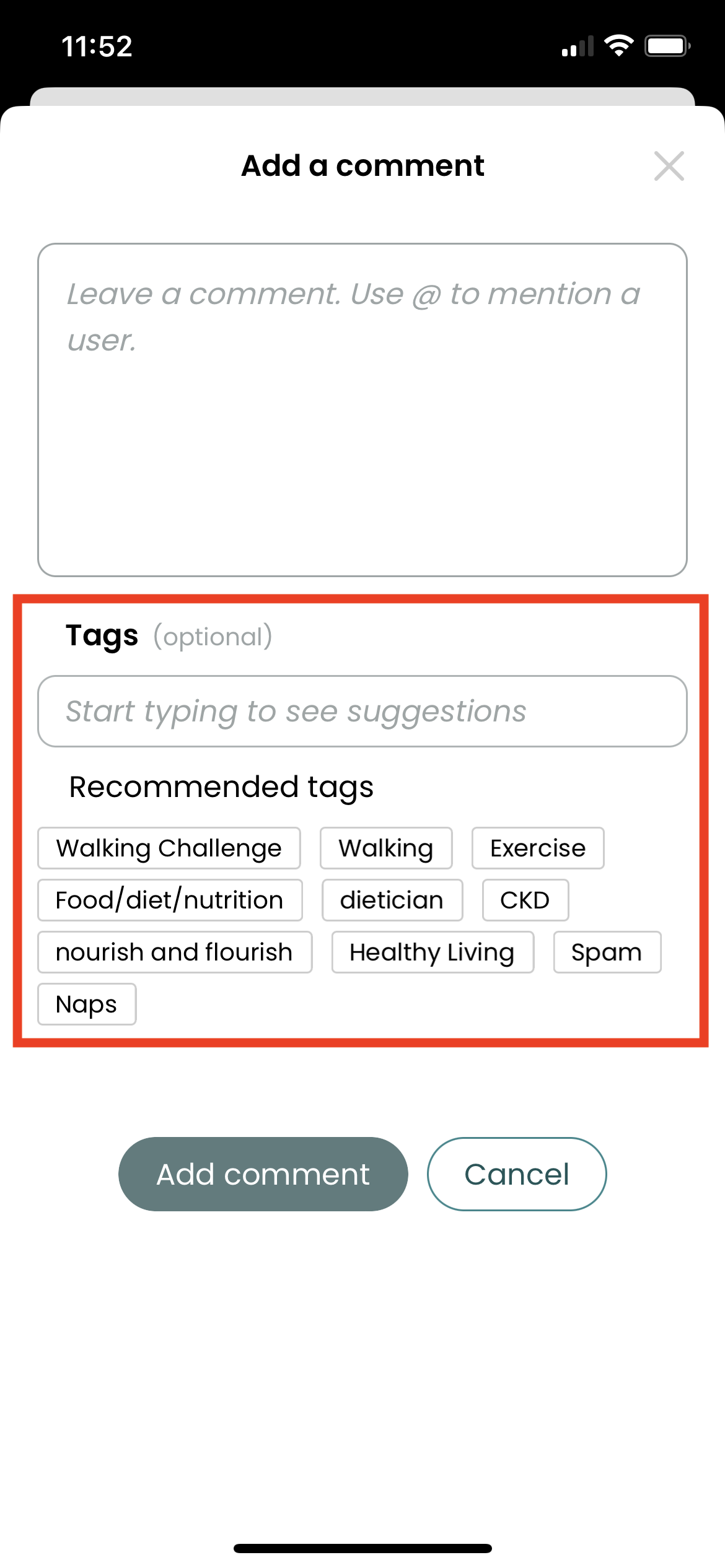 Within each group, you'll see the members section in the slider bar below the group name. This is where you can view other members who have joined the group. We'll highlight new members, and you can scroll down to search for someone specific.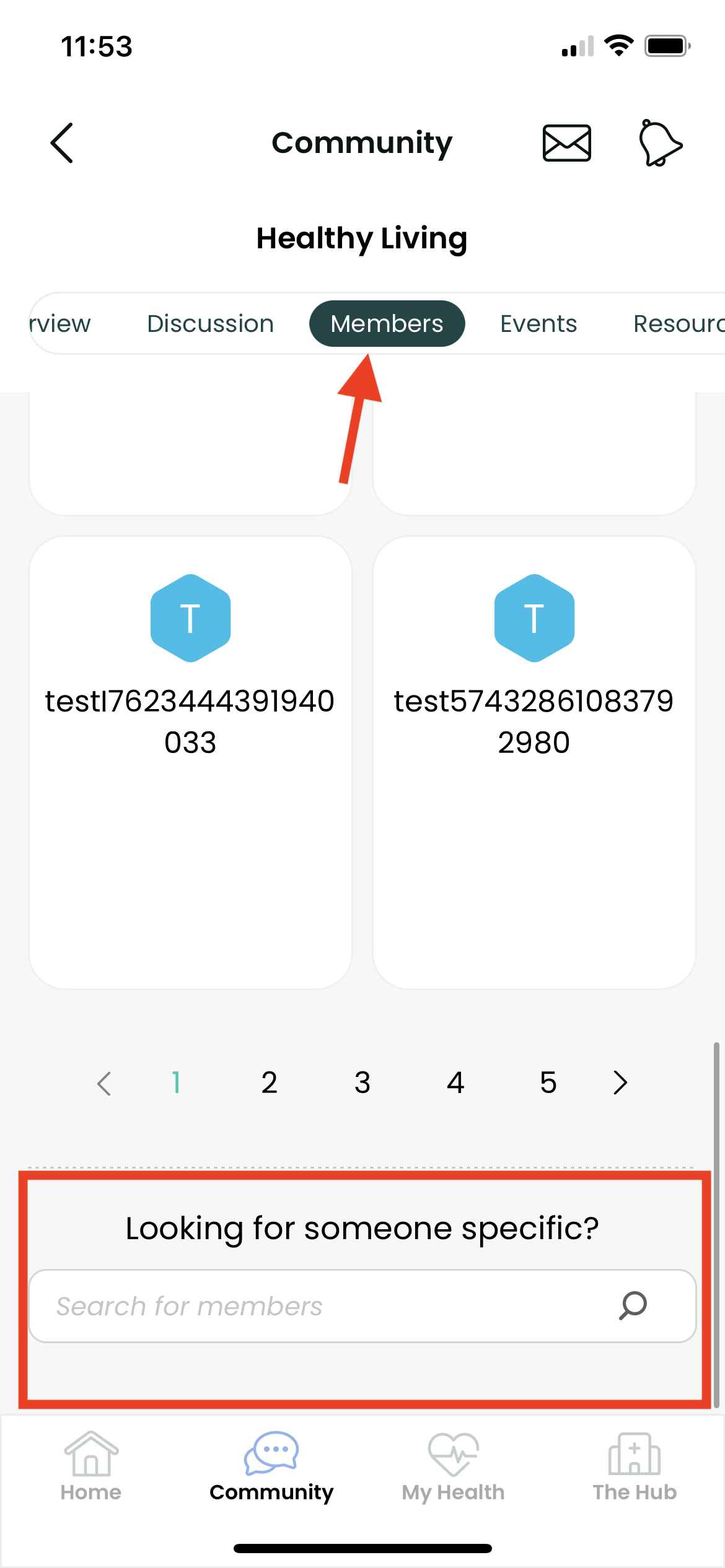 The resources section houses helpful articles and other content from PLM for your group.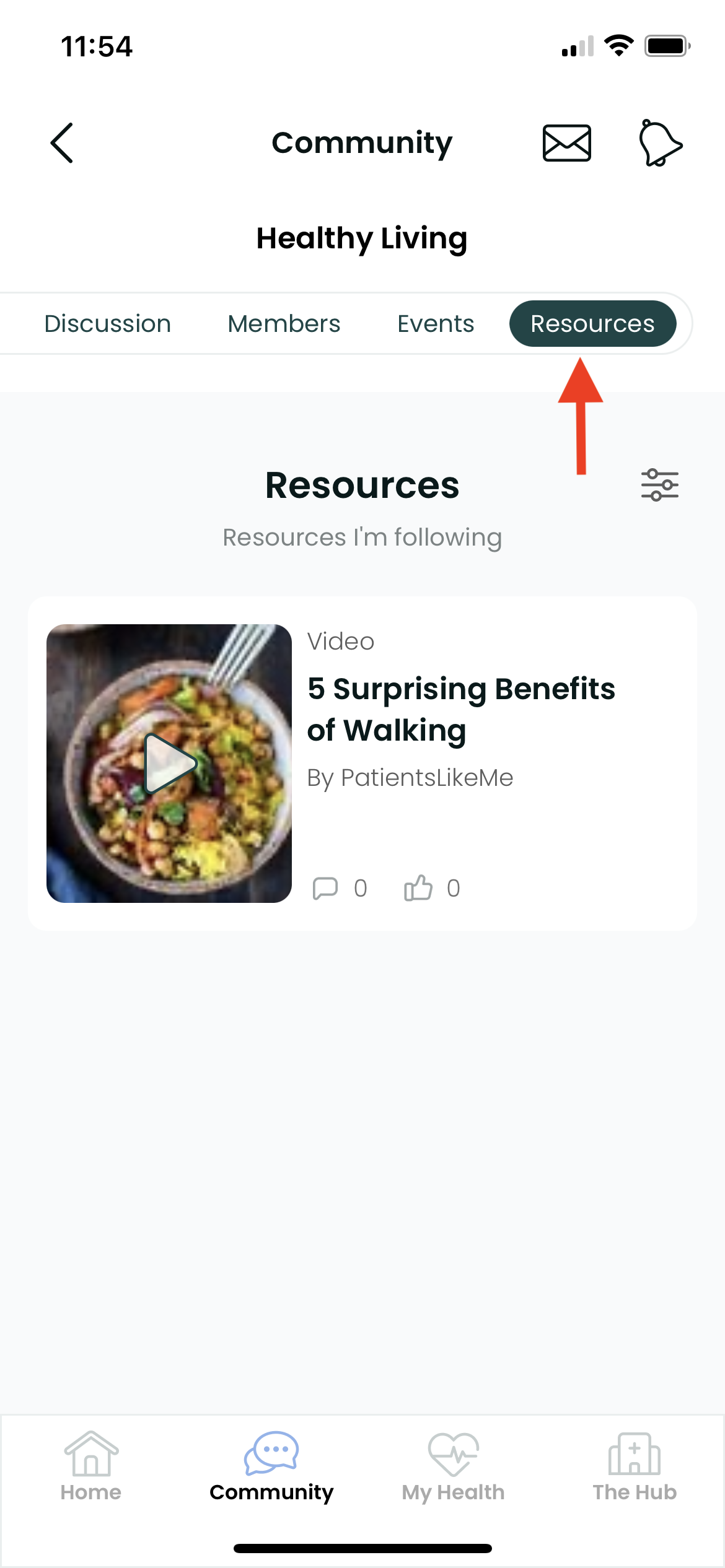 Need help? Contact us.