You can easily add steps and sleep data from your Fitbit device to your PatientsLikeMe profile. To connect, visit your Account and select Activity trackers on the left. Click the yellow "Connect" button. A pop-up will appear where you'll enter your fitbit.com information to authorize the connection (Note: we won't see your login or password for Fitbit). Once connected, you can choose to display your steps and/or sleep on your profile.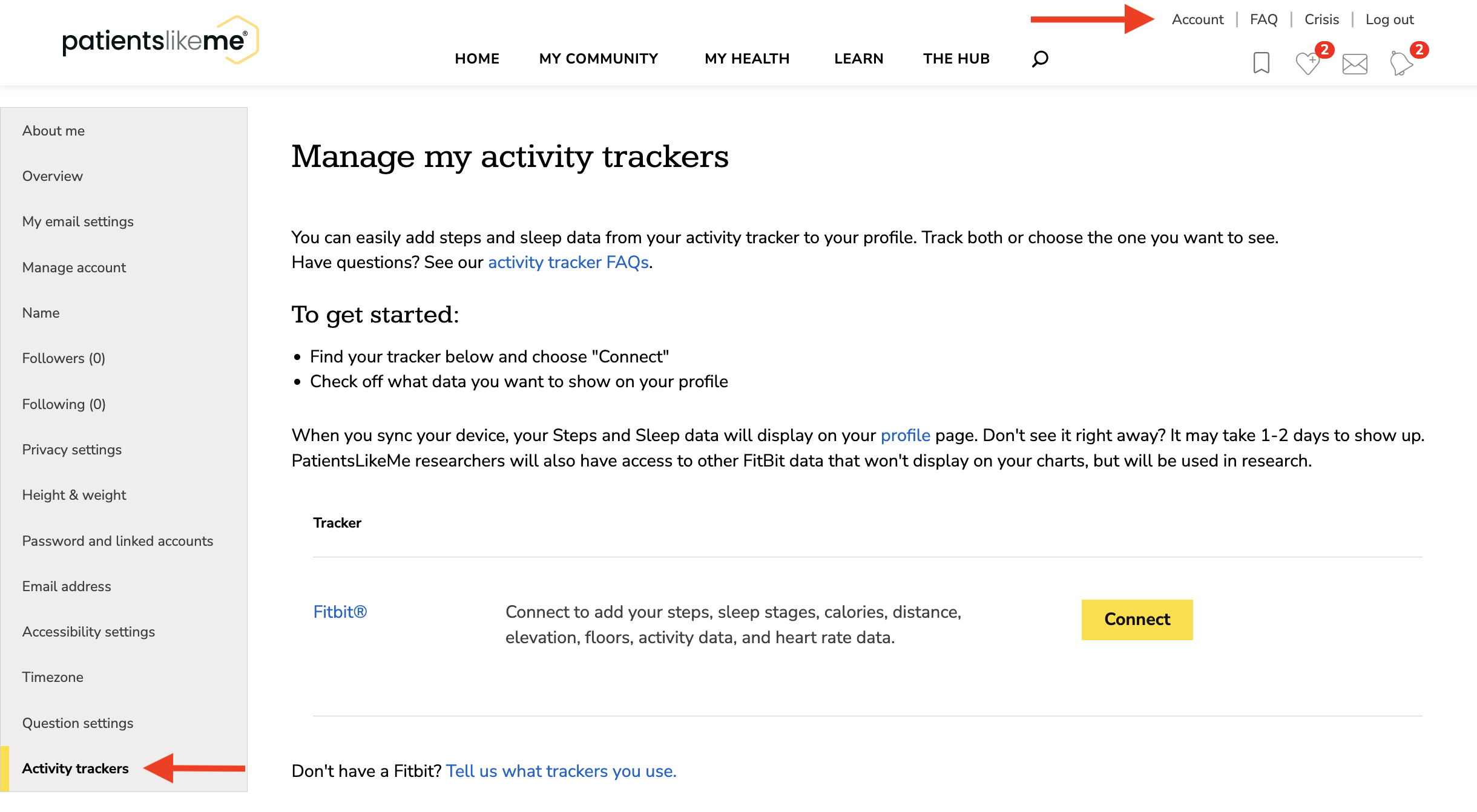 While we only track steps and sleep through Fitbit at this time, we would love to know what tracker you think should be next! You can tell us what tracker you use at the bottom of that page as well.
You can disconnect at any time — although past data will still appear. To delete past data go to Labs & Tests and select the history you'd like to erase. The button is at the bottom of the page.