You can modify or erase any of your discussions at any time by going to the group or discussion. Locate the discussion thread you'd like to amend by clicking the [...] button and then "Edit your post"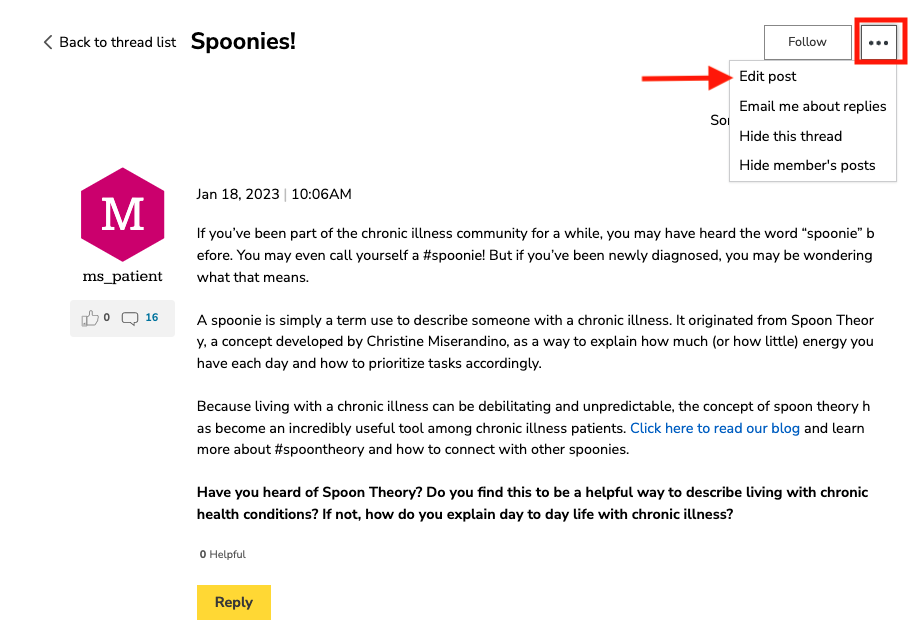 The same [...] menu button appears next to comments in threads, and can be used to edit comments as well.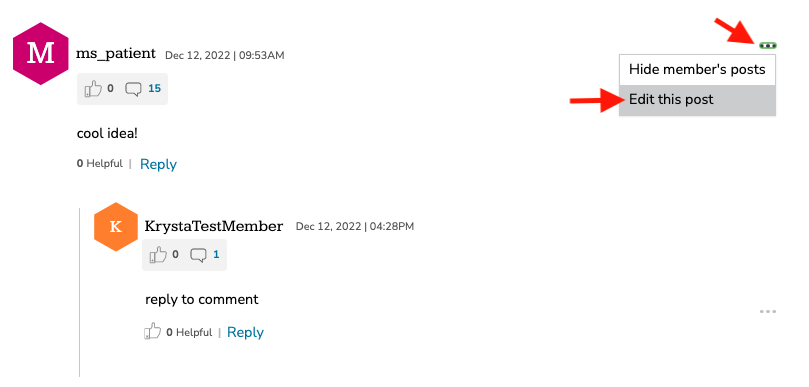 You can edit your post or choose to remove the content of the original posting. A post cannot be blank, but you may put any filler text in the text field (like "deleted" or "amended").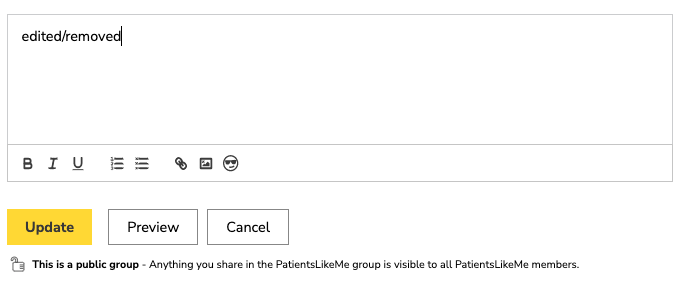 Learn more: Helpful guides for learning to navigate PatientsLikeMe
Questions? Contact us.