A wonderful way to track what triggers or helps your symptoms over time would be to monitor the severity. You can perform this by completing your MonthlyMe check-in and tracking symptoms from your My Symptom history.
On the HOME page click LEARN. Click Symptoms. Click Update my symptoms to view My Symptoms history: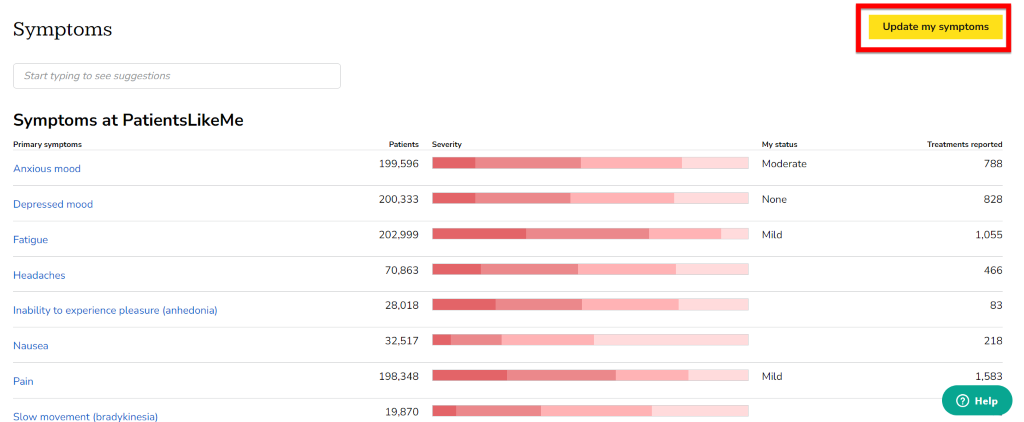 From My Symptoms, you can update previous symptoms, add, or remove symptoms. You can update the severity of a monitored symptom by clicking the + next to a listed symptom, then choose from the available options. Update many symptoms at once by clicking Update all symptoms: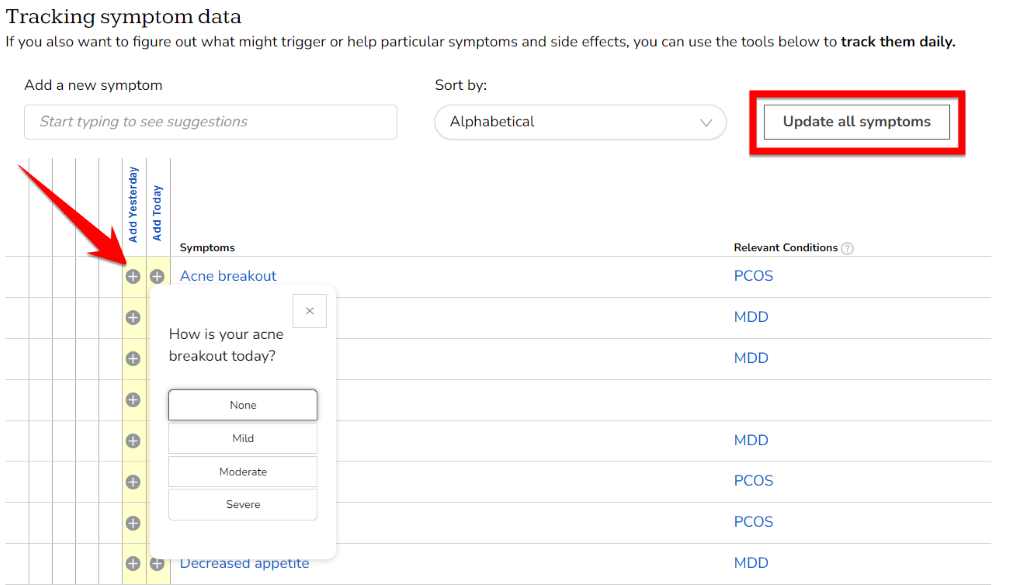 Click an individual symptom to learn more information about the symptom. From here, you can monitor your history by updating the available filters and learn more about other members' experiences from the community reports.
Remove a symptom by scrolling to the bottom of the individual symptom report. Choose Stop tracking this symptom or Permanently delete this symptom history:
Once you click Stop tracking this symptom, it will now show on the My Symptoms page. Scroll to the bottom of the page to find Previously Monitored Conditions. By choosing to stop tracking symptoms you will also update the displayed questions in future MonthlyMe check-ins.
Learn more: How do I discuss my treatments with the community?
Questions? Contact us.