Monitoring your treatment over time will help to determine whether a treatment is achieving the desired effectiveness. Identifying factors, like side effects and burdens you may experience when adhering to the dosage, can determine how useful the treatment is for your health journey. That is why evaluating treatments within PLM is so helpful!
On the HOME page click the MY HEALTH menu. Click My Treatments. From the My Treatments page you will find a list of your current and previous treatments. Locate the Evaluate or Evaluate Again button next to each treatment to start your evaluation.
You will be asked questions about side effects, affordability, and advice that you would like to share. You can even include personal notes that will NOT be shared.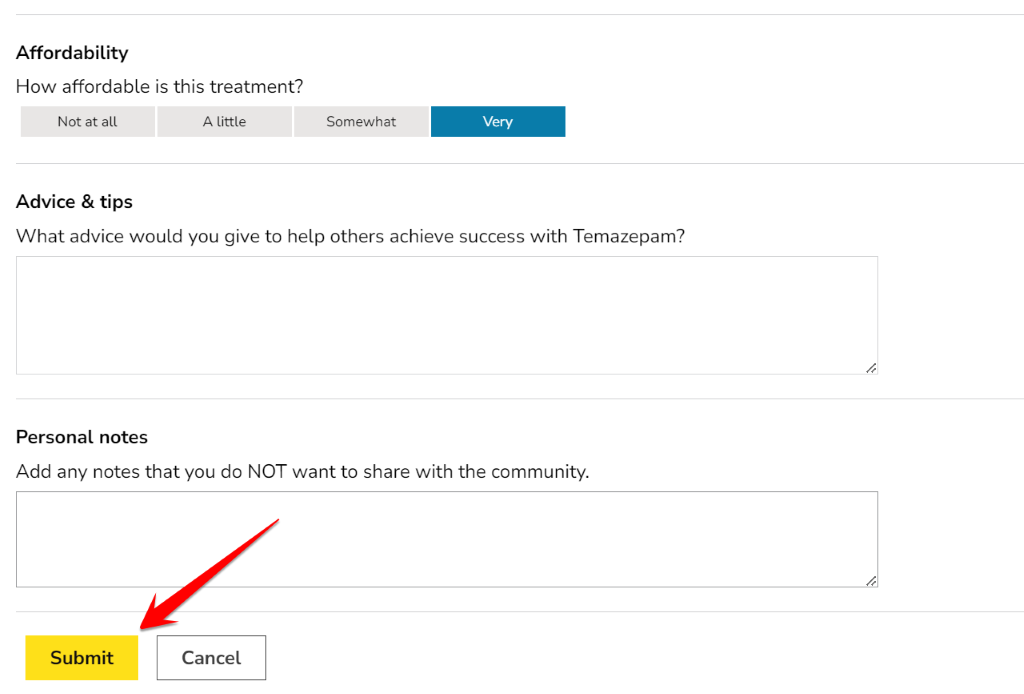 To access your previous evaluations, click the button with three 'dots' […], next to each listed treatment. Click Show/edit history.


You will find evaluations from others by accessing View treatment report from here as well. Within a treatment report you will find conditions associated with the treatment, perceived effectiveness, and what other members may have used before starting or after stopping a treatment.
Browse other treatments by clicking LEARN, then clicking Treatments, also use the 'search' option located at the top of PatientsLikeMe.
Learn more: How can I change the dosage of my treatment?
Questions? Contact us.