Having an updated treatment list is helpful when keeping track of your health as a patient. Monitoring your treatments can assist you with achieving stability and confirming effectiveness in your health plan. This list can also be helpful for others involved in your healthcare journey like your primary care provider, emergency providers, or your family and caregivers.

On the

HOME
page click the
MY HEALTH
menu. Click
My Treatments
.
From the
My Treatments
page you can correct your current dosage, change your dosage, or mark that you have stopped this treatment.
Locate the treatment you would like to make changes to, then click once on the dosage amount: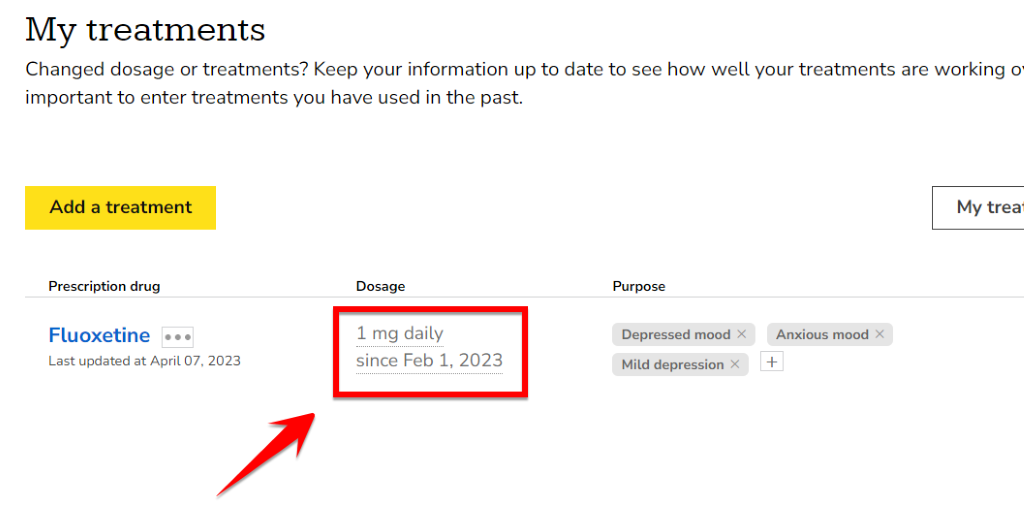 Once you click

I've stopped this treatment

, it will now show under

Previous Treatments (no longer used)

. This allows you the option to still evaluate a treatment and offer your personal experience of effectiveness, side effects, and other details you would like to share with the community about using this treatment previously.
Learn more: How do I discuss my treatments with the community?
Questions? Contact us.