You can adjust your
privacy settings
anytime from the Account menu.
Choose "I want to control what data is shared" to begin deciding what you'd like to keep personal or share with the community. From there, you can check off the health data that you have entered that you would like to keep personal.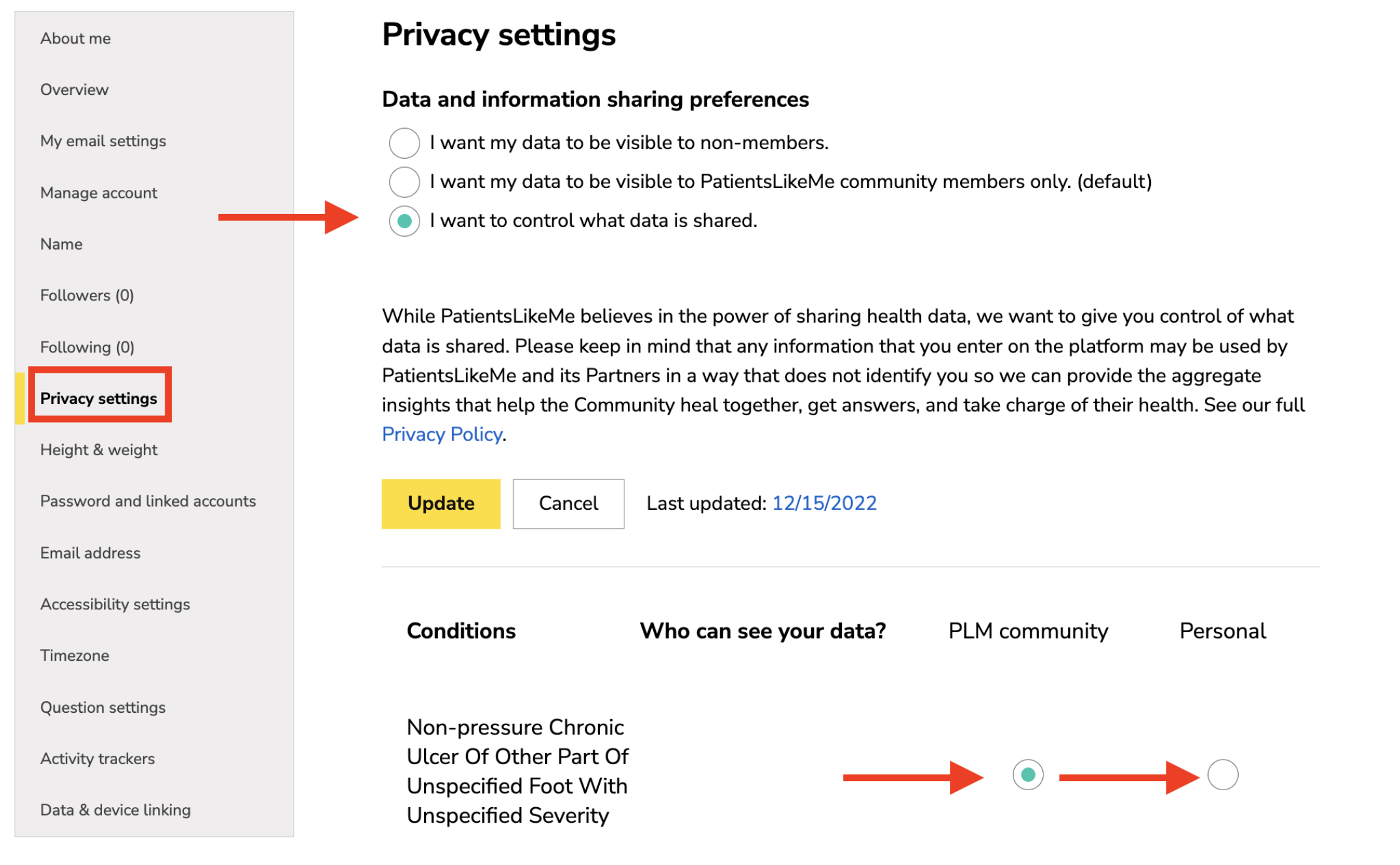 Be sure to click the yellow "Update" button after making any changes!
You can track all of your conditions, treatments, symptoms and more by heading to My Health. Ready to learn more? Check out How can I track MY HEALTH?
Questions? Contact us.