Thanks for your interest in the new PatientsLikeMe app! As you explore the PLM app, we encourage you to explore different Community Groups, conversations, PLM exclusive resources and find support from your fellow community members so you can personalize your healthcare journey ahead.
Here's a quick overview of the app navigation: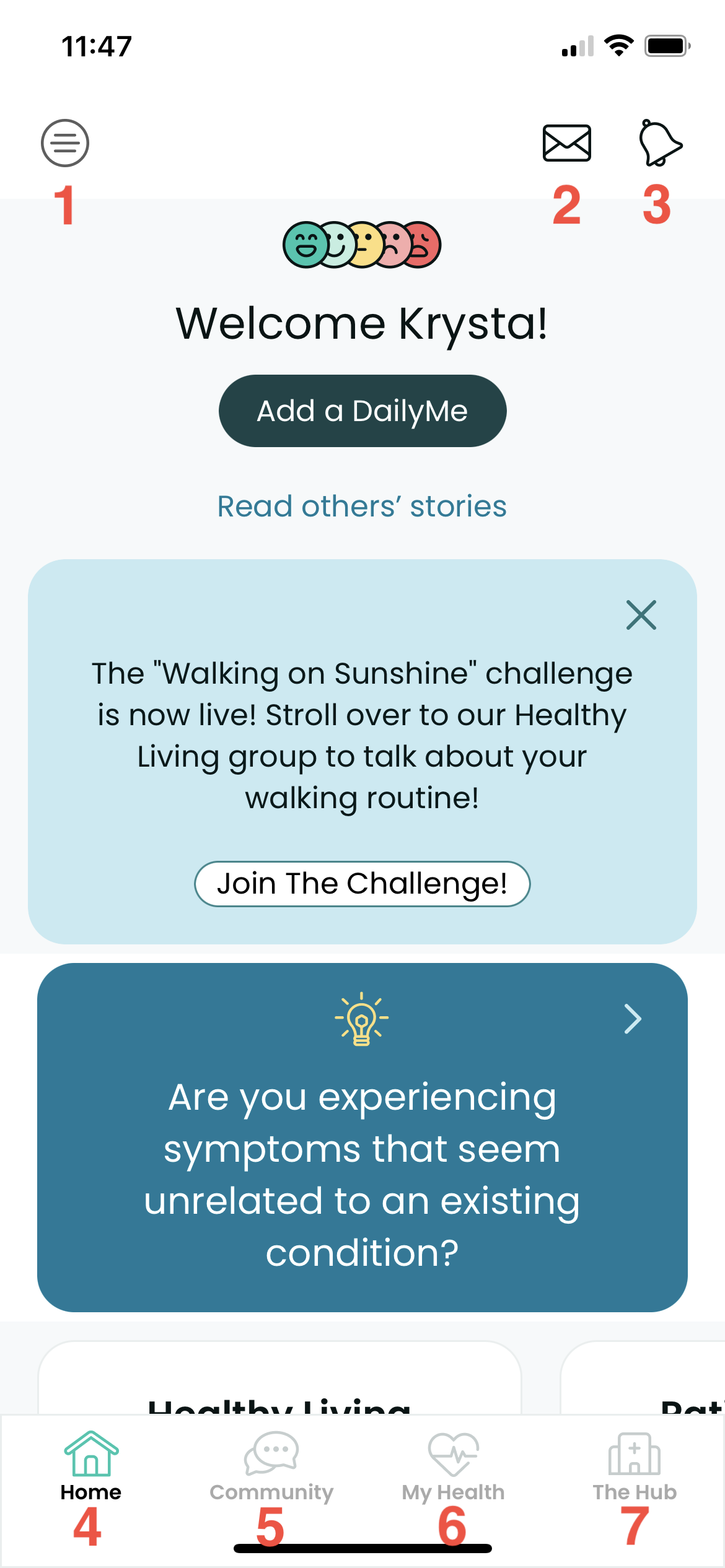 Manage your account and personal information, including your conditions, treatments and app settings. Access the Help Center, Privacy Policy, Terms & Conditions, plus more. Click here to learn more.
View and respond to your private messages with PLM community members.
Check your notifications from the community.
On the Home tab, you can view updates and news from across the community and from PLM.
The Community tab is home to your Community Groups, DailyMe, discussions, events, challenges and resources. Click here to learn more about the Community on the PLM app.
Use the My Health tab to track how you are feeling each day, your symptoms, labs and tests and other aspects of your health. Click here to learn more about My Health on the PLM app.

Coming soon the PLM app:

The PatientsLikeMe Hub offers access to curated education, support, and practical solutions to solve some of the biggest challenges of managing a chronic condition. We're working hard to bring The Hub to the app, but in the meantime, you can access The Hub on the PLM website.

Learn more here.
We hope that the new PLM app will help you connect with your community and more effectively manage your health journey. We look forward to seeing you in your community group! If you have questions or feedback don't hesitate to reach out to us!