You have the same access to your account on a mobile web browser as you do the desktop version of our website.
Many of our Help Center articles concentrate on the desktop experience but are easily transferable to a mobile browser. In order to provide this content on a smaller device screen, a few things had to be condensed, and we will go over the main differences here. Always feel free to contact us with any questions or feedback.
If you are using your phone's web browser (ex. Chrome or Safari) to visit
PatientsLikeMe.com, you
can log in by tapping the
Sign In
button on the home page, or, on some smaller devices,
in
the menu on the right that looks like three bars: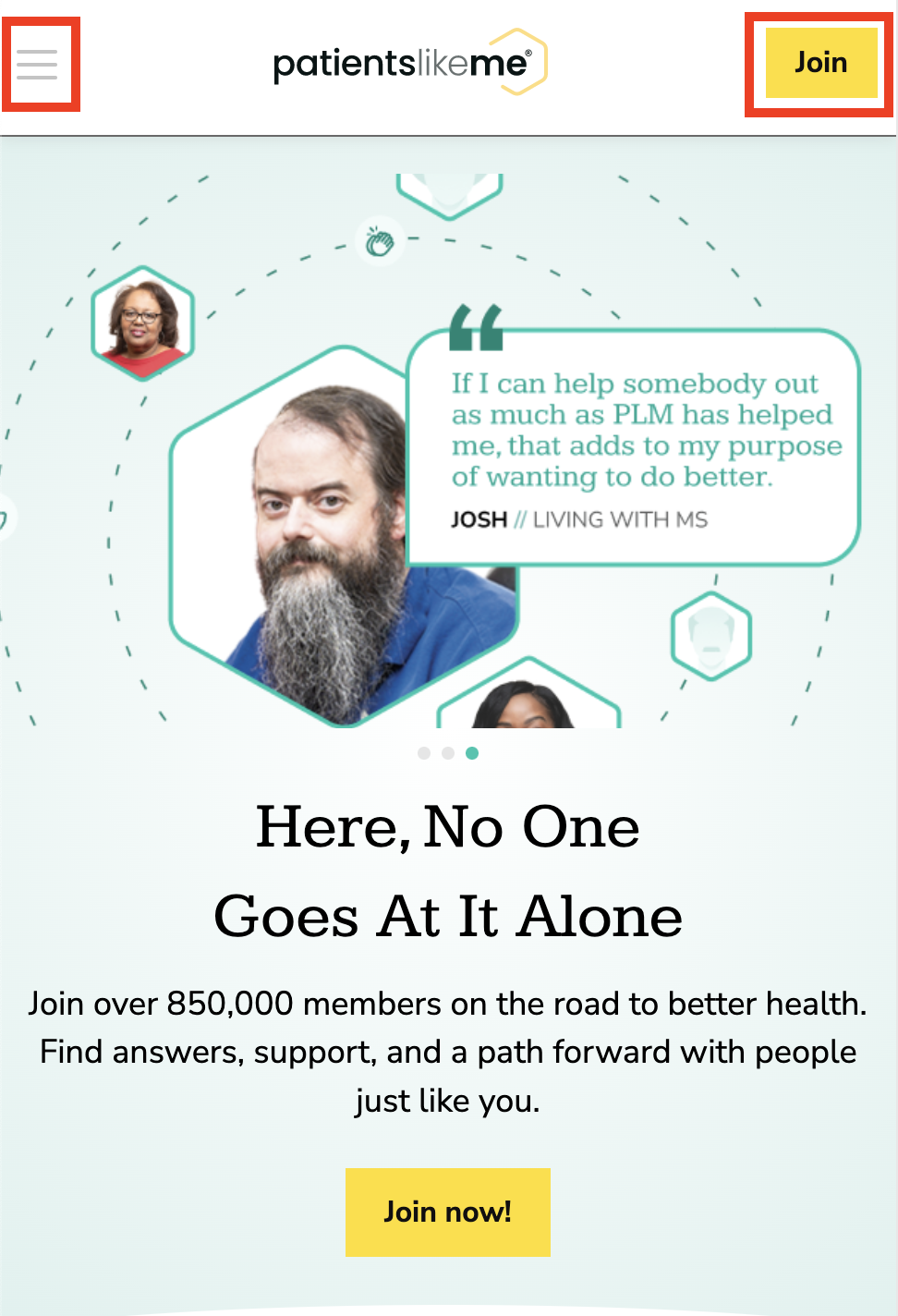 After signing in

,

you'll see

your

HOME

page,

where we'll introduce you to other community members,

share

content

and events

from our community managers and help you add your health information

to your profile

.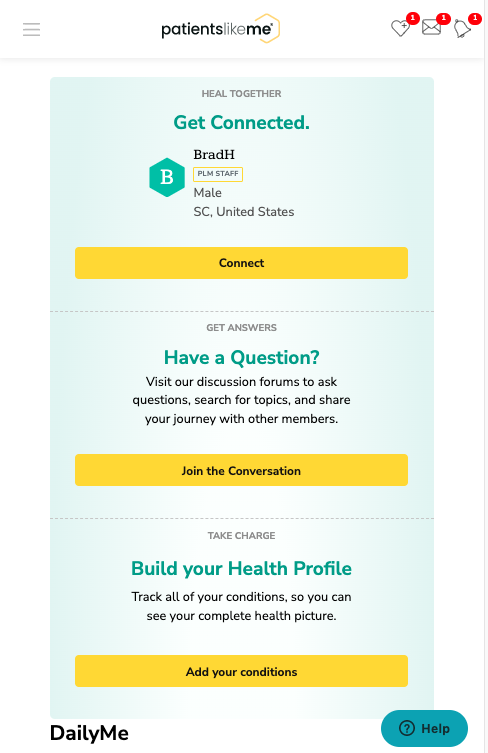 As you

scroll

down

you

can create a post about how you are feeling and read and respond to

day-to-day updates from other members

. You can choose who you'd like to see updates from with the dropdown menu.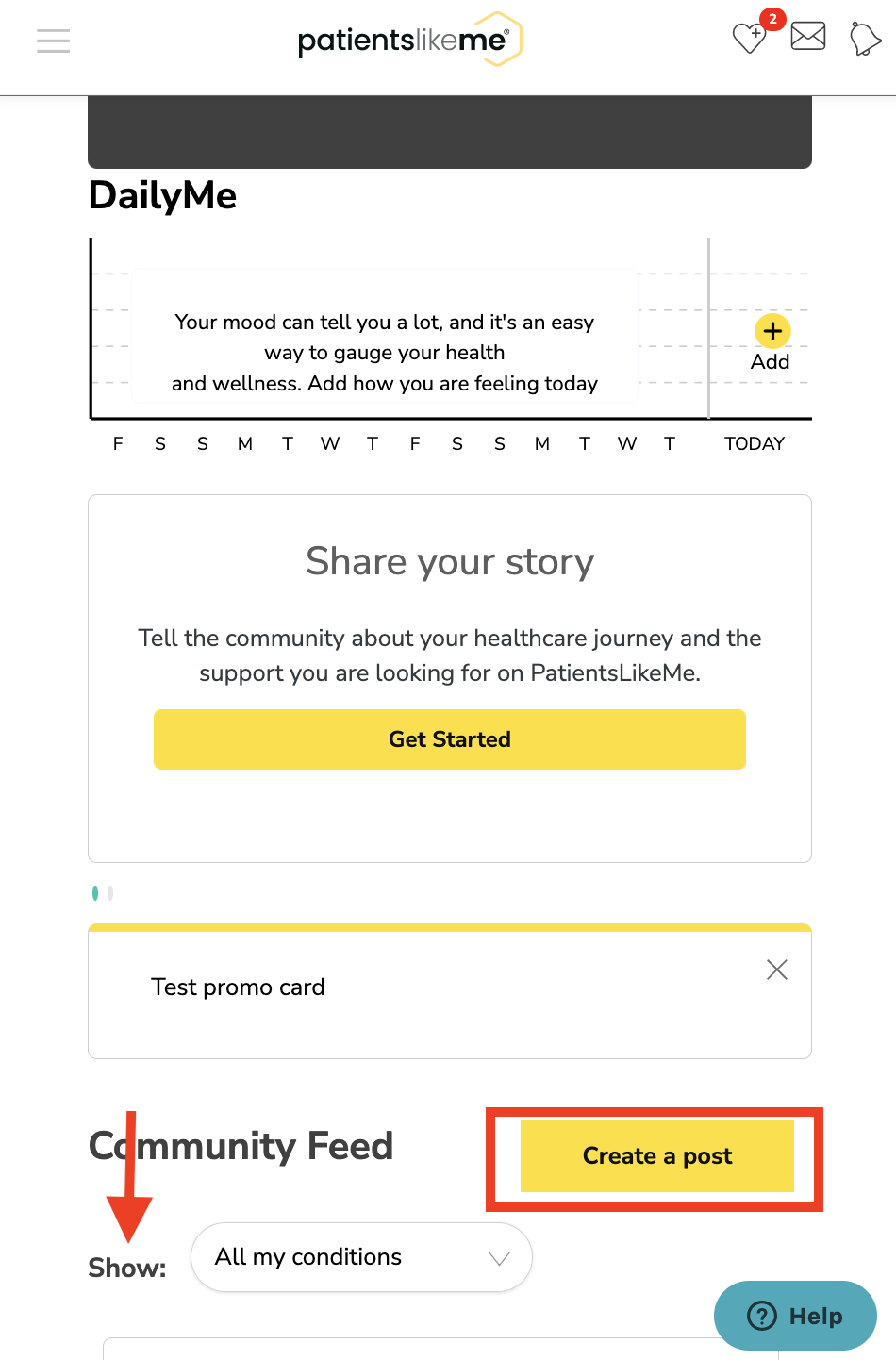 You will be able to navigate
the rest
of the site and manage your profile with the icons at the top of each page.
On the right, you'll see the bookmark icon, where you can see everything that you follow, all in one place. The heart icon is where you'll be reminded to update your health data as well as quickly access the Doctor visit guide. The envelope icon is your private messages, and the bell icon is your notifications from around the community.

On the left, you can tap the icon that looks like 3 bars to access the main menu:
Clicking

HOME

will take you back to your homepage and the newsfeed.

Click My Community to visit your community groups including discussions, resources and more.

You can use the

MY HEALTH

section to keep your personal health information up to date.

The

LEARN

section is used to check out our community reports on

Conditions, Treatments

and

Symptoms

.

You can view your profile, manage your

account settings

and access crisis resources from this menu as well.
Learn more: Helpful guides for learning to navigate PatientsLikeMe
Questions? Contact us.