Welcome to the
PatientsLikeMe
community.
Whether you've just enrolled, or you are an existing community member, we're excited to show you around
.
On your HOME page, we'll introduce you to other community members that are just like you! You'll see updates from our community managers about PatientsLikeMe events and relevant discussions. Not only that, but we'll also help you add your health information so you can track your conditions and how you treat them.

As you scroll down, we'll help you share your story so the community can get to know you better. We'll remind you to evaluate your treatments, check in with your group and participate in the latest community polls.
You'll be able to read and respond to day-to-day updates from other members and helpful content from our community managers on the HOME page, too. You can choose who you'd like to see updates from with the "Community Feed" dropdown menu.
Ready to share? C
lick "Create a post" to share an update with the community.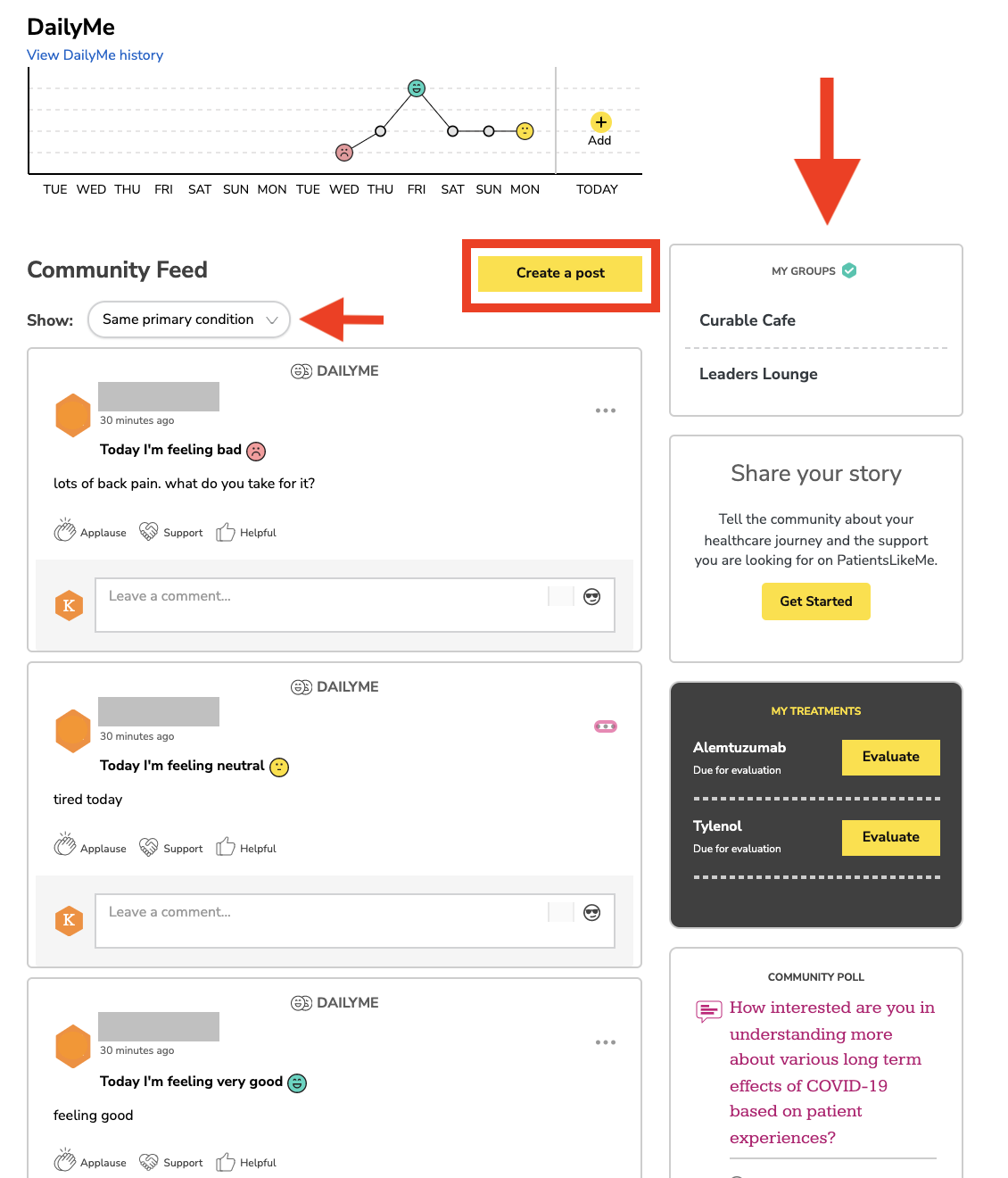 Select DailyMe to track how you are feeling, then select the feeling that best represents you and share why you feel that way. You'll see your DailyMe updates tracked in the graph at the top of your home page. You can add a photo and format your post to best express how you feel.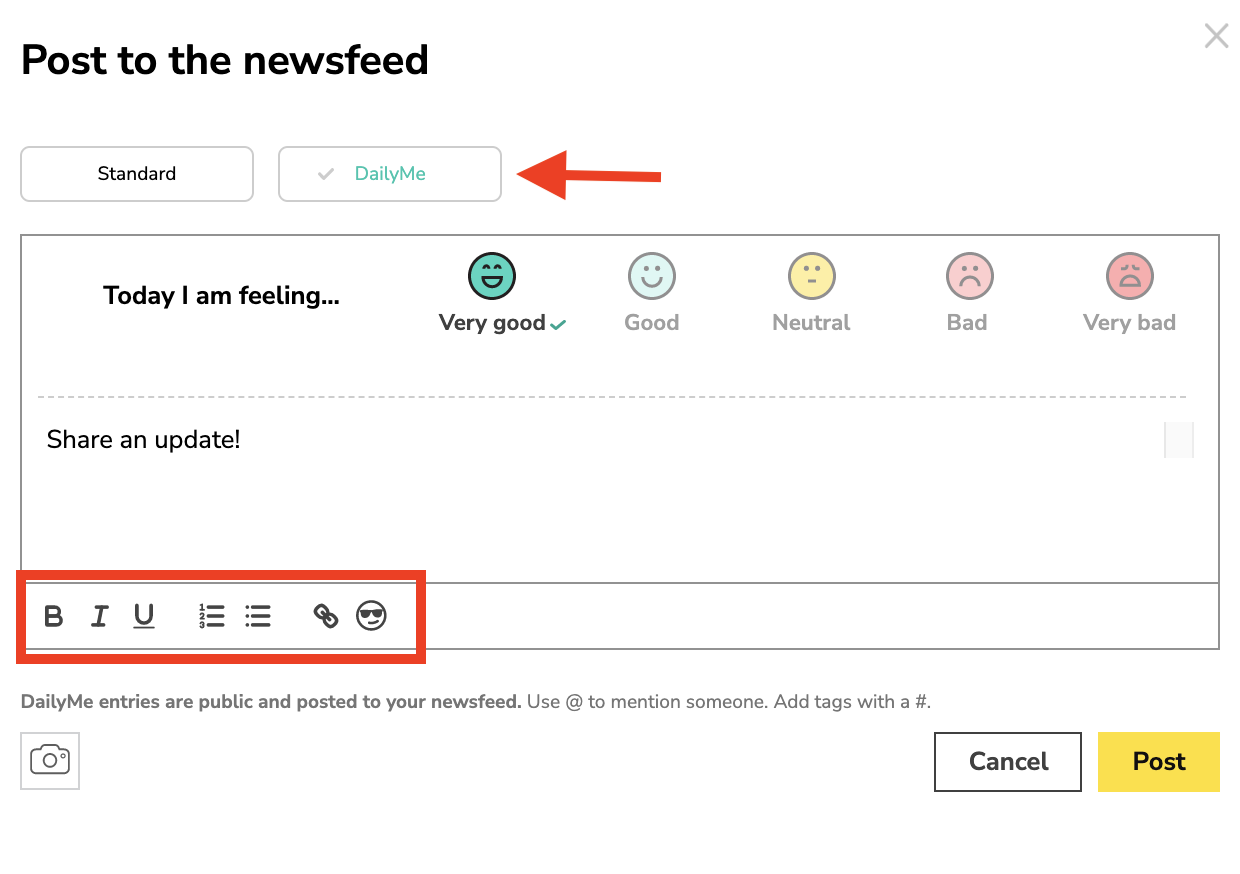 Ask questions, offer advice and share support! We encourage you to comment on posts and get to know the community. You can show your reaction to posts and comments with the buttons below the text:

On the right, you'll see the bookmark icon, where you can see everything that you follow, all in one place. The heart icon is where you'll be reminded to update your health data as well as quickly access the Doctor visit guide. The envelope icon is your private messages, and the bell icon is your notifications from around the community.

Learn more: Blocking private messages and hiding posts on the main website
Questions? Contact us.